Sprint Evolution | color system
the new ICR tintometric mixer 
Sprint Evolution BC utilizes the latest solvent technology which results in great covering power and enhanced color matching properties.
Due to its high covering power, only small quantities need to be mixed which significantly helps increase the overall profitability of color professionals.
It uses state-of-the-art technology and complies with the application standards of the painting world.
It is suitable for professionals and for everyday application, providing satisfaction and excellent finish.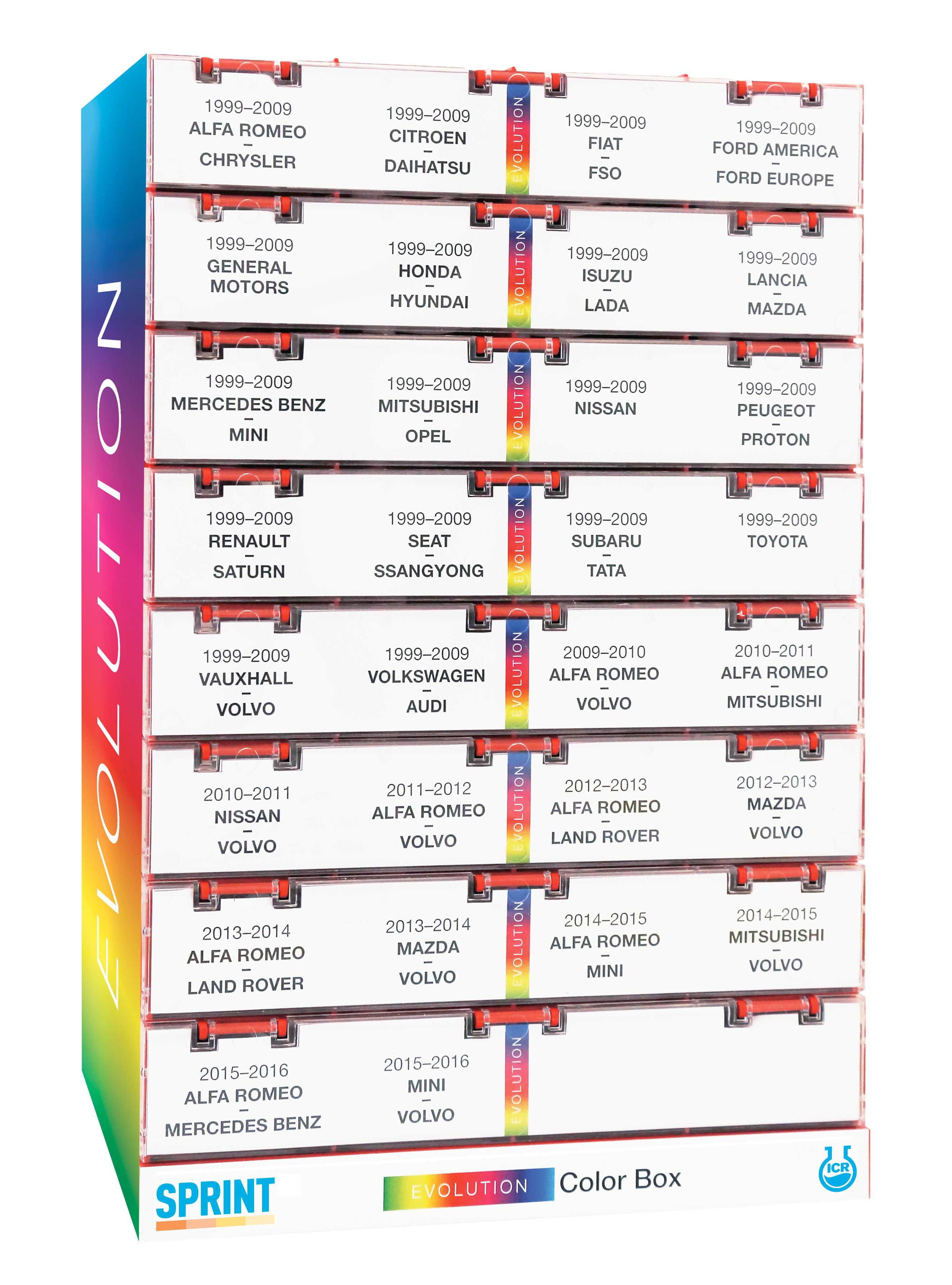 Evolution Color Box.
Easy-to-find formulations.
The Evolution Color Box contains cards by color release year and 15,000 color strips identified by year and vehicle manufacturer.
They are semesterly updated, once colors have been checked and verified for accuracy by the ICR laboratory, with new complete color swatches for easier management.                                                   
>   15.000 strips
>   Card by color release year 
>   Periodically updated
Evolution Color Strips.
Colors since 1998.
Evolution Color Strips are easy to use: they enable a comparison with the original color and its variants, represent the original color, and indicate the color code and its relevant formula.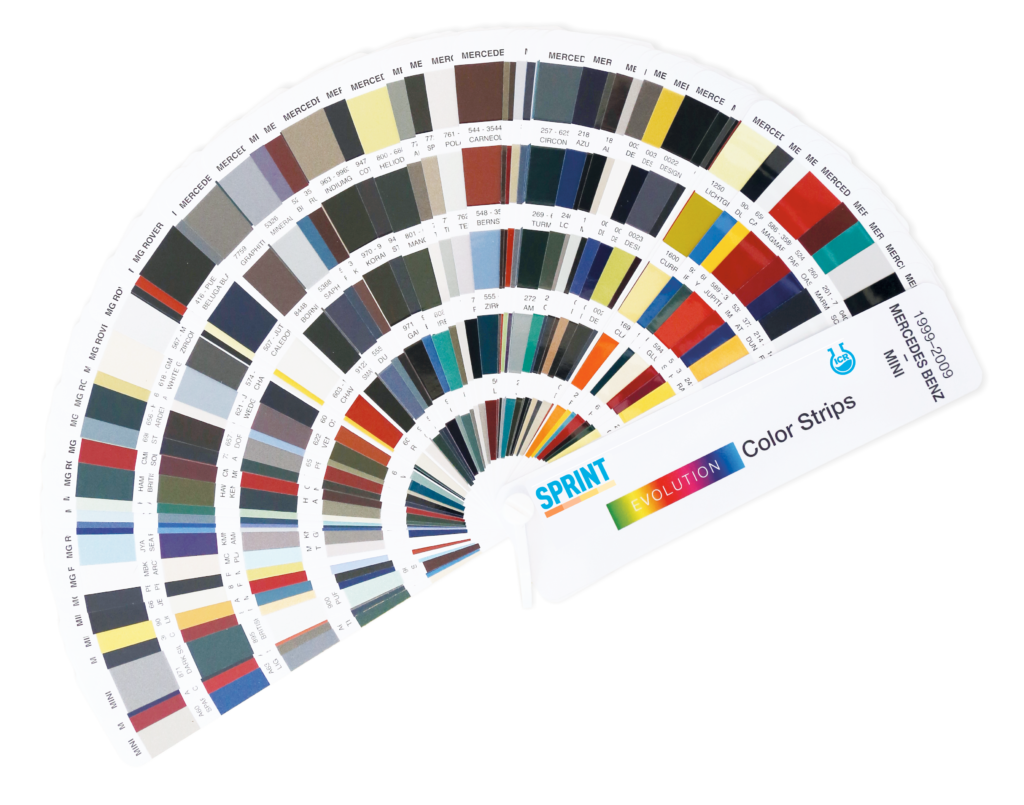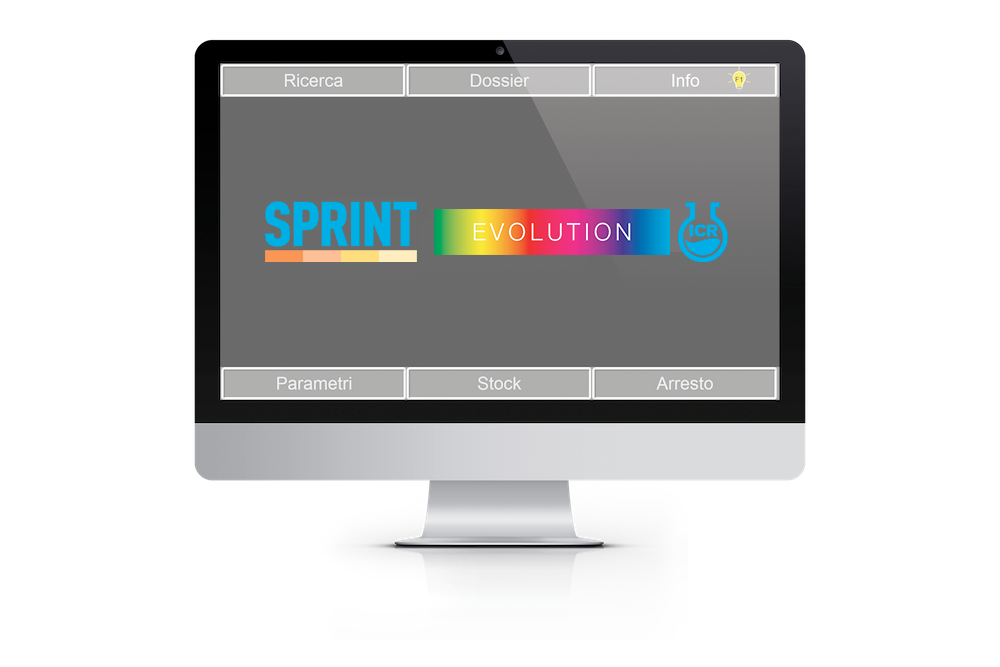 Our innovative formulation research software.
This software, used for color retrieval, is online, can be accessed 24 hours a day and receives information from the ICR color research center. There are over 85,000 color formulations available at a click of a button.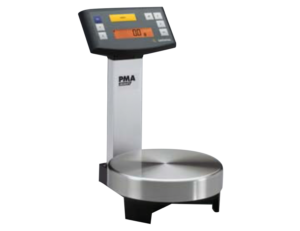 Spectrophotometer and scale
to complete the system.
The spectrophotometer measures color by using 3 angle precision technology. This system is more than 95% accurate and will always find a color close to what you are searching for. The scale is connected to the Evolution software and is an intelligent head system. This system enables its customers to mix extremely accurately and even reformulates the color if over mixed.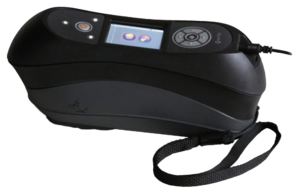 Sprint Evolution Tintometric mixer.
The Sprint Evolution mixing system holds 67 Mixing Toners.
It's small, compact, and easy to assemble. ICR primers can also be stored and regularly stirred whilst on the system.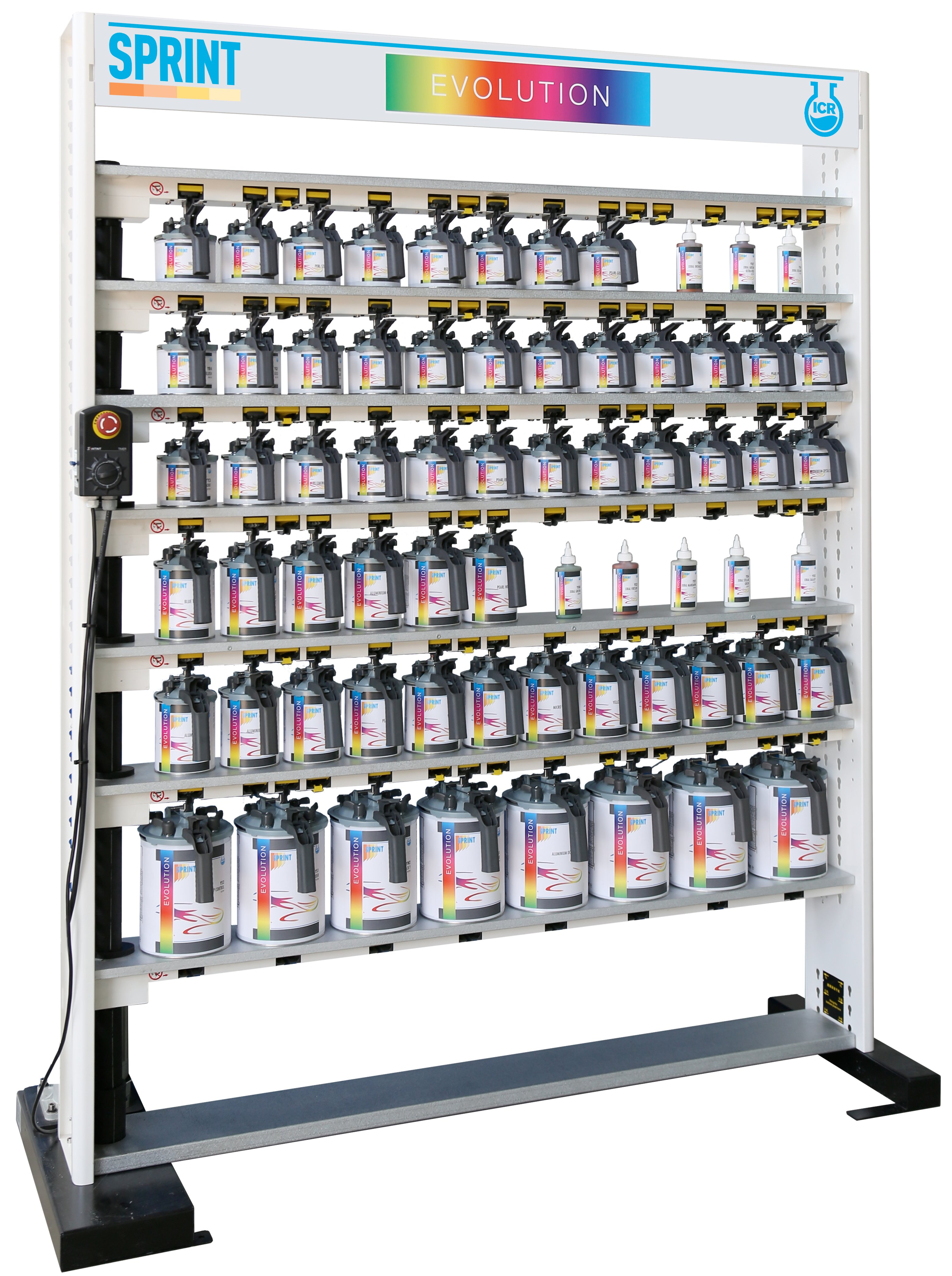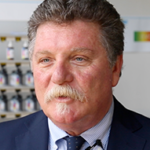 "…a compatible Tintometric system, the right answer to the new market needs "
– Carlo Forcina – ICR Market manager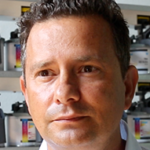 "… an innovative system with 85.000 color formulations"
– Fabio Di Silvestri – R&D Manager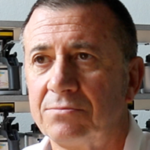 "…with Evolution ICR will gain the right place in the color world"
– Nino Cozzi – ICR Product Marketing manager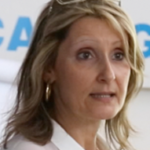 "With the S.I.C. –  Customer Information Service – every professionals have ICR know-how available to support their every day work."
– Stefania Massetti –  S.I.C. Manager